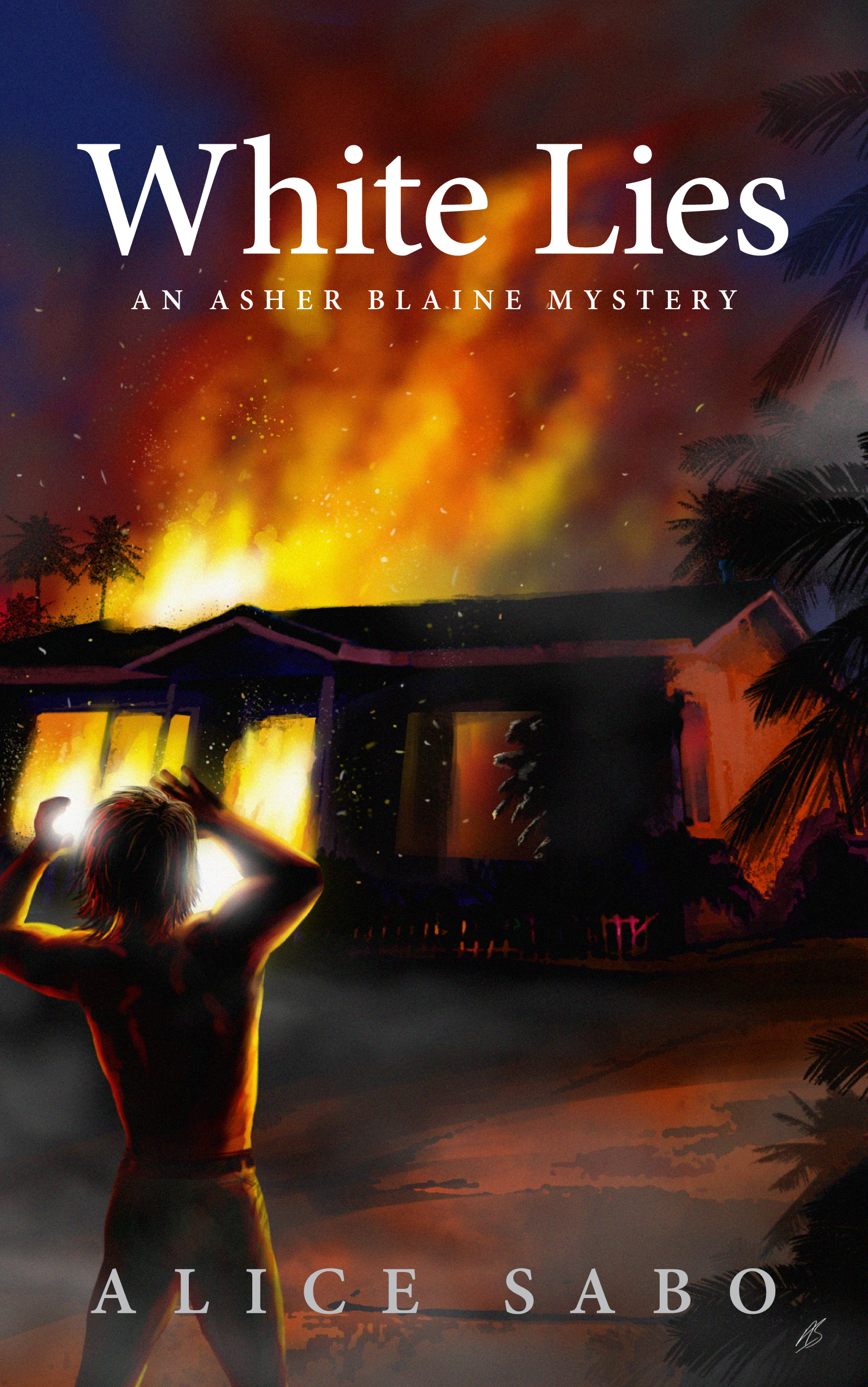 White Lies: An Asher Blaine Mystery Book 1
Click here to read first chapter
Click here to purchase book ($0.99)
Asher Blaine was an actor with significant star power before destroying his career with drugs. After years of cycling through rehab and relapse, he finally had his epiphany and chose sobriety.
While carefully piecing together the ravaged scraps of his life in a quiet suburb of LA, he is arrested for murder. The victim, his ex-business manager, was shot with a re-fitted prop gun from one of his movies. A coincidence proves his innocence, but subsequent violence casts doubts. Asher realizes he must mend all his burnt bridges a lot sooner than he'd planned. A series of calamities raises the stakes, and he uncovers a stunning lie from his past. When he turns to the people he trusted most, he discovers he must convince them not only of his sobriety, but of his innocence.
good mystery
Excellent murder mystery. Good character development. Easy to follow while plot evolves. Interesting viewpoint on the life of the "movie hasbeen" and his attempt at a comeback. Great read!
jgunz from Amazom
Reflections
Look over the shoulder of Asher Blaine as the dried out celebrity realizes the many mirrors of past self admiration show only his changeble outward appearance, and it has lost fan appeal. He definitely does not impress the cops who find him a suspect in an increasing number of murders. This is a complex, fast paced read with a satisfying ending.
Georgia Ruth
Good read.
White Lies and Asher Blaine kept me wanting to read more. I enjoyed the book very much and would like to read more from Alice Sabo.
Sharon P from Amazon