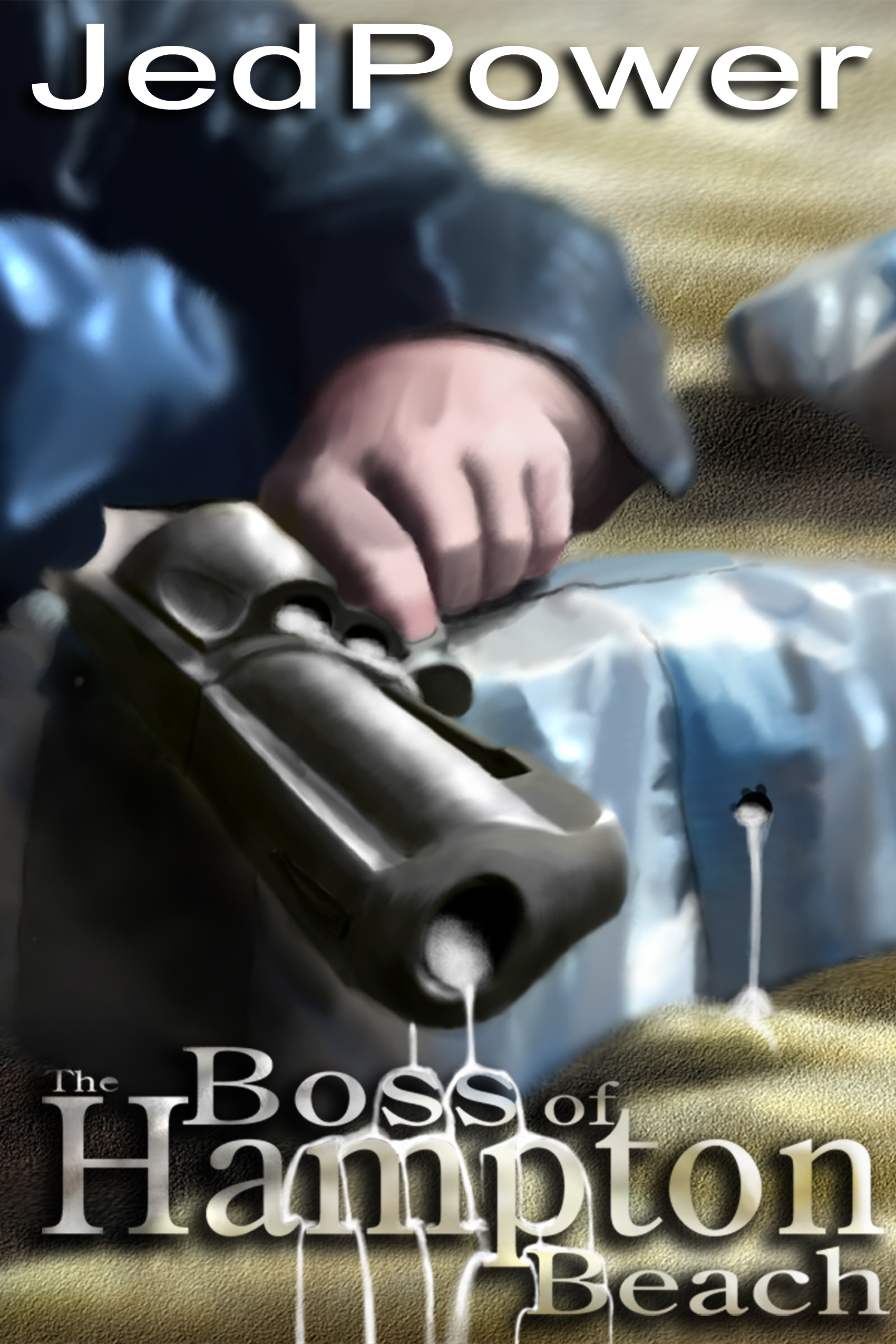 The Boss of Hampton Beach 
By Jed Power
Click here to read first chapter
Click here to purchase book ($0.99)
Cocaine. Dan Marlowe is doing his damnedest to stay away from the stuff. It's already cost him his family and his business, The High Tide Restaurant & Saloon. Now a bartender at the Tide, Dan's life is slowly stabilizing. That is until a boat with two dead bodies on board is found wrecked on the jetty at Hampton Beach. The hunt for its missing cargo, 200 pounds of cocaine, is on. Dan is forced into the search and realizes that the drug that stole everything short of his life might be the one thing that can give it all back.
He's not the only one seeking the fortune in white powder. Others, on both sides of the law, are after it too, including a Boston mob boss and his right-hand man; a New Hampshire seacoast drug dealer/informer, his smokin' hot girlfriend, and his dim-witted muscle; a crooked D.E.A. agent and his junkie sidekick; two New Hampshire State policemen; and an Irish handyman. It's a violent, back-stabbing race to the end of the rainbow.
May the best man win.
Couldn't Put it Down,
I was never really interested in crime novels until I read The Boss of Hampton Beach. I have vacationed on Hampton beach since I was a child and found it intriguing to read about places that were familiar. The story was well written and captivating. I found the characters and their individual roles entertaining, even their Boston accents made me chuckle!! It was the type of book that you can't put down and want to keep on reading. I am looking forward to reading the next book when released.
Courtney from Amazon
Love the concept, and the prose,
If you want Boston nitty-gritty, this crime novel is your ticket. Bartender Dan Marlowe (who shares a name with the paperback suspense novelist who produced The Name of the Game is Death), gets inadvertantly embroiled in a battle among low-lives and mobsters desperate to recover a load of cocaine that has gone missing. Marlowe can be a tough guy, but he also yearns for the kids from which he has been separated by the cocaine habit that took away his good sense for a while. His battle to regain his life and to do right by his friends and family--all the while trying to fend off a crooked DEA agent and various nasty criminals--make this novel an absorbing read. Fans of Dennis Lehane and George V. Higgins will revel in the settings and atmosphere,and anyone who loves a hard-charging plot will love the story.
Charles Kelly from Amazon
The Boss of Hampton Beach,
I've been to Hampton Beach many times over the years. The book brought back many memories. Have the author from
my home town was a plus. I truly enjoyed the book and I have recommened to my friends. I hope he writes more book about
the area.
Hope everyone get to read The Boss of Hampton Beach
mary landry from Amazon