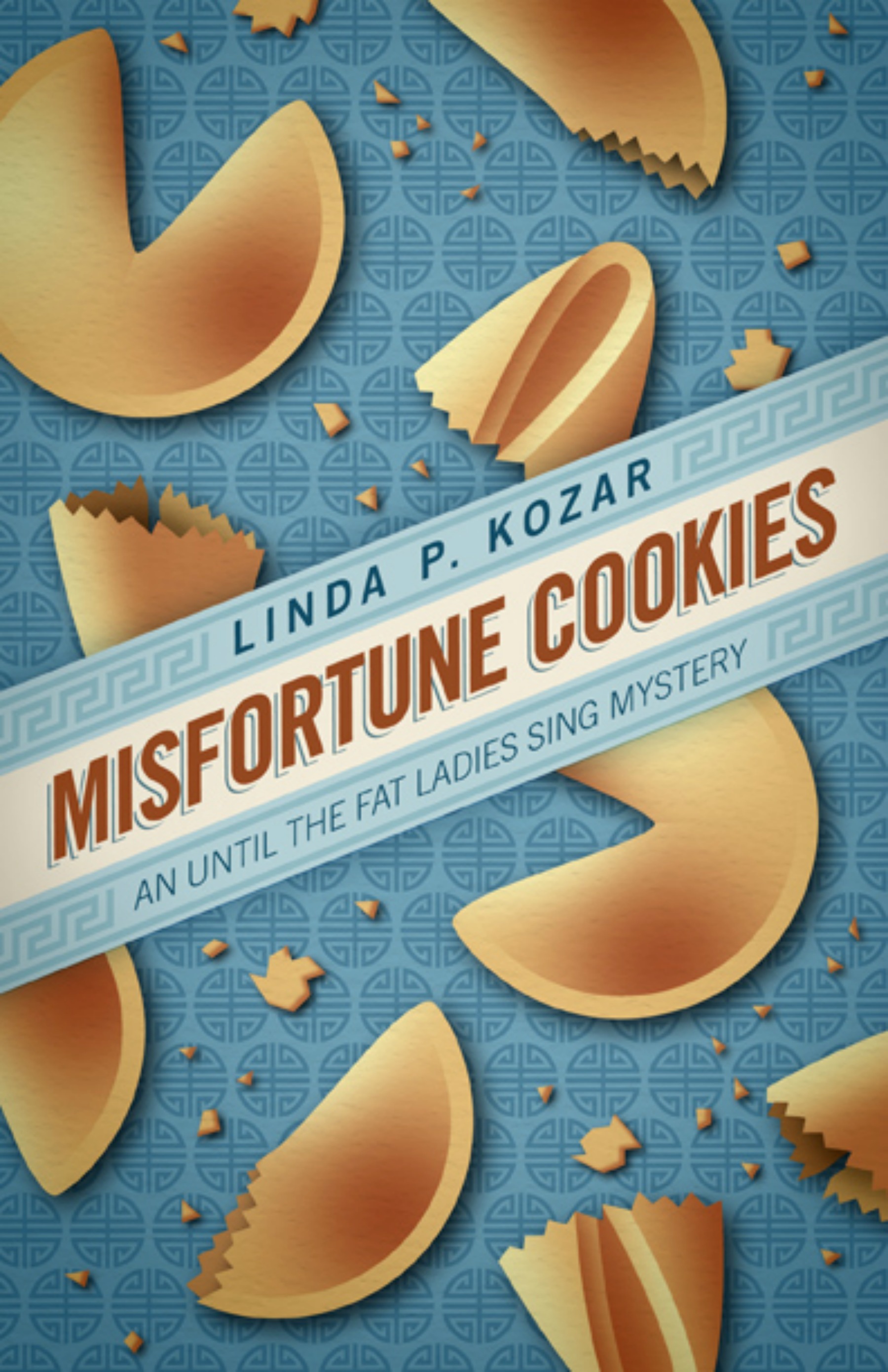 Misfortune Cookies (When The Fat Ladies Sing Cozy Mystery Series Book 1)
By Linda Kozar
Click here to read first chapter
Click here to purchase book ($0.99)
Best friends Sue Jan and Lovita run a beauty shop/boutique in the little West Texas town of Wachita. They share a passion of food and fun. But one day, over lunch in a Chinese restaurant, Lovita opens a fortune cookie with a sinister message: "Your father was murdered. . ." a clue that leads them to God, an international spy ring and several devastatingly handsome strangers. A most unlikely pair of detectives, these girlfriends "Comb" the countryside with style, sarcasm, and lots of Szechwan. This tale is like good take-out food–definitely worth bringing home.
A fun, smart read!
If you like zany, funny Janet Evanovich-type characters, you'll like this book. The characters are colorful, the book and chapter titles are smart and sassy, and the ending of the books wraps everything up in a neat package just like an old Scooby-Doo episode. I really enjoyed this easy read and am looking forward to the rest of the series. Great Christian author and the books not preachy - a win/win!
Lisa from Amazon
humor and mystery good combination!
Wonderful easy to read mystery with twists and turns that occur in this quaint little town with quirky characters. Starts out immediately drawing your attention to a possible murder. Felt attached to the main characters and all they were going through. Side stories filled with romance and intrigue. Loved curling up in a blanket and sipping tea with this page turner!Can't wait for sequel!
Jacqueline J. Picone
Interesting West Texas Ladies,
Since I grew up in West Texas, I was interested from the start because the story takes place in a fake West Texas town. The ladies are humorious, opinionated, and best friends. They also point out that they are a little plump but still style setters for the beauty salon and dress boutique they own and run. The writing could have been better or perhaps I should say proofed more closely. But the plot and characters are well delevoped. I was very glad to find two more books continuing with these characters and introducing new ones with new problems. They are noisy enough to get in more jams.
Marty Cypert from Amazon