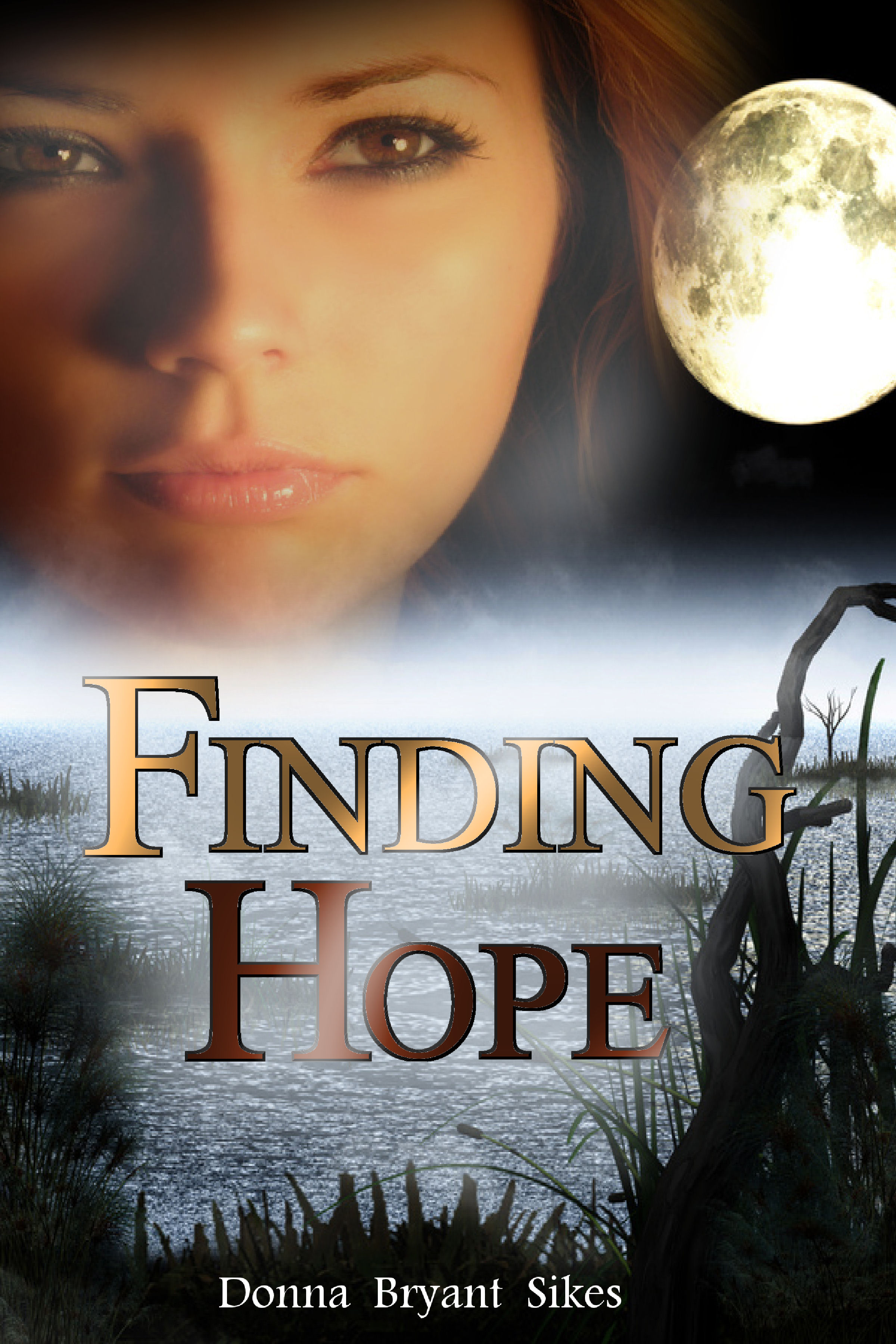 Finding Hope
By Donna Bryant Sikes
Click here to read first chapter
Click here to purchase book ($0.99)
Finding Hope is a book of innocence stolen, playful days of trust snatched away. Fading memories erase the humor of life. A community that bullies leaves more questions as to why the hatred.
Cyd finds company in her misery as she races through a swamp in hopes of a life with more to offer than just breathing. A swamp that brings more despair, captivity, and for some, death. Forced to question not only the people in her life, but also who she is as nothing she knows to be her past is real.
When finding hope seems impossible, more than the body needs to be rescued. A heart, frozen in hurt and confusion, has to melt.