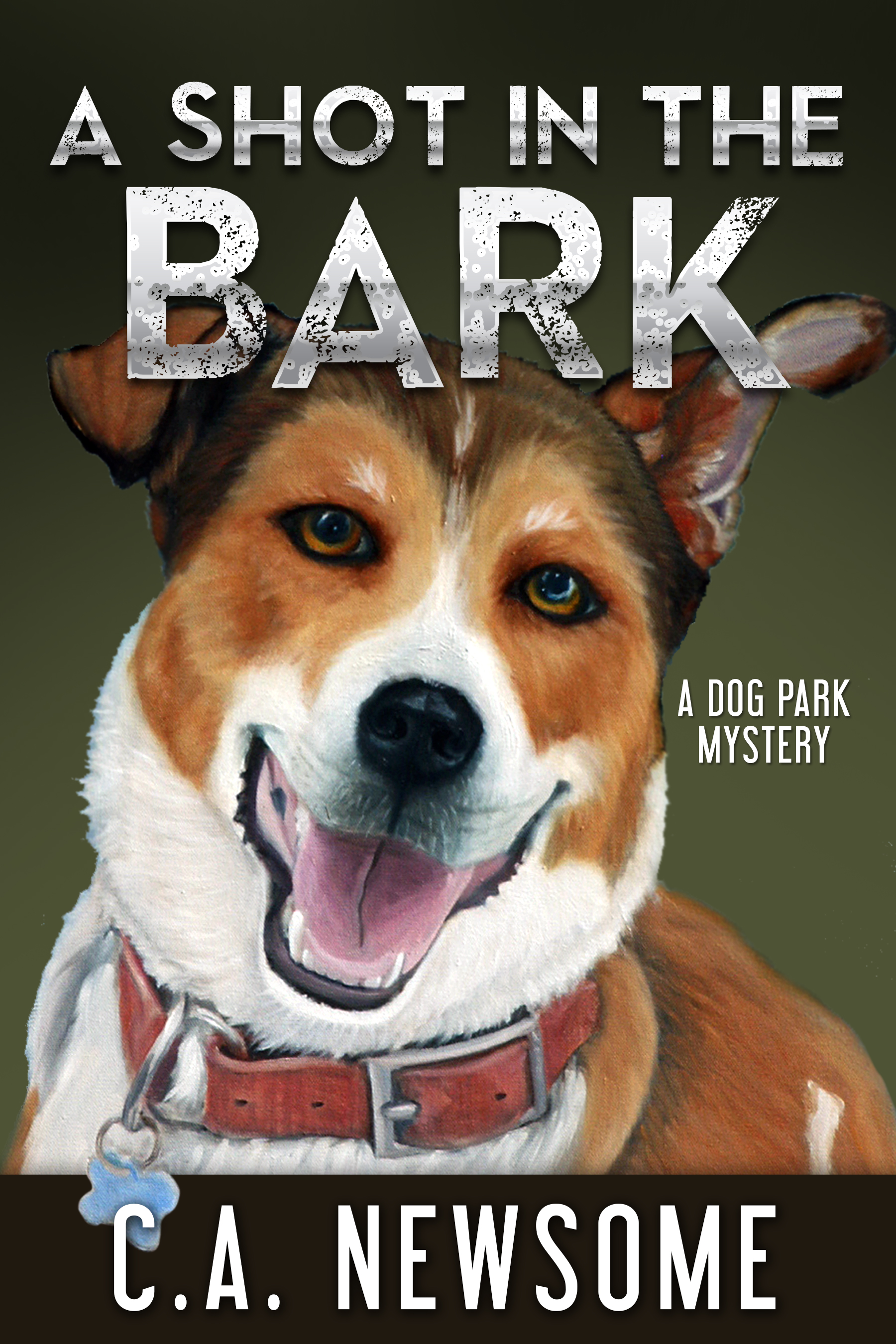 A Shot in the Bark: A Dog Park Mystery
By C.A. Newsome
Click here to read first chapter
Click here to purchase book (Free)
Would you recognize a serial killer if you talked to one every day? Artist Lia Anderson doesn't, and neither does anyone else who frequents the Mount Airy Dog Park. But a violent death brings Detective Peter Dourson into the close-knit group, and he is convinced someone is not who they seem. As the investigation uncovers secrets, Lia struggles to cope with warring emotions while a killer watches and plans.
What a delight!
I was expecting to be entertained, but found this novel to be far more than a delightful romp through the dog park. The author creates believable characters that make me want to know more about these people, all the while presenting an exquisite sense of detail to really flesh out the story, with a compelling sense of humor. Even better than that? The plot twists. Good luck trying to puzzle out who REALLY "done it"! This murder mystery works on many levels. I highly recommend it.
Corvus from Amazon
Very Fun
As a new author I had a friend suggest to me writing a similar sort of story line about Dog Park mysteries or murders. So I researched to see if anyone else had done something and here it was - "A Shot in the Bark." This was very fun, easy reading - light, but attention grabbing from the start. I had a hard time putting it down and felt like I knew the characters in the story and that they were friends. Loved the ending and will look forward to reading more of her books in the near future!Thank you Carol for a fun time!
Moonhawk from Amazon
Great 1st Novel!!!
It's hard to believe that this is Carol Ann Newsome's first novel. I began reading this book one evening and could not put it down until I finished it. From the opening sentence to the final sentence, this reader was hooked. The author's character development, plotting and her thought processes come together in a storyline that is multi dimensional and not your every day whodunit. Upon finishing the book, I let a friend read it. Her experience was the same as mine. She did not go to bed until she knew the ending. We are both eagerly awaiting Ms. Newsome's next book featuring Lia & Peter and "Ms. Newsome knows who." (don't want to give anything away).
earformusic from Amazon